Our shop is very close to these terminal stations, JR Osaka station,subway Umeda station of Hankyu and Hanshin railway.
Lure fishing store
More than 2000 fishing rods and 300 fishing reels are available in our store. So please come and try some of them out!!
We have a wide selection of fishing gear on freshwater and saltwater fishing. Such as trout, bass, GT(Giant trevally), Egiing(squid fishing),and rockfish. As well as maintenance and usage information, such as choices of fishing lures, please contact us.
We support the staff to be committed to more fun and more meaningful opportunities for your valuable fishing time.
Moreover our staffs are happy to hear your good fishing reports in the shop.
We are located very close to the department stores Hankyu, Hanshin, Daiwa and YODOBASHI Camera, so please come visit us.
We accept credit cards! Visa, Master card, JCB, American Express and more are acceptable here.
We do not have enough English speaking employees but we will always respond politely.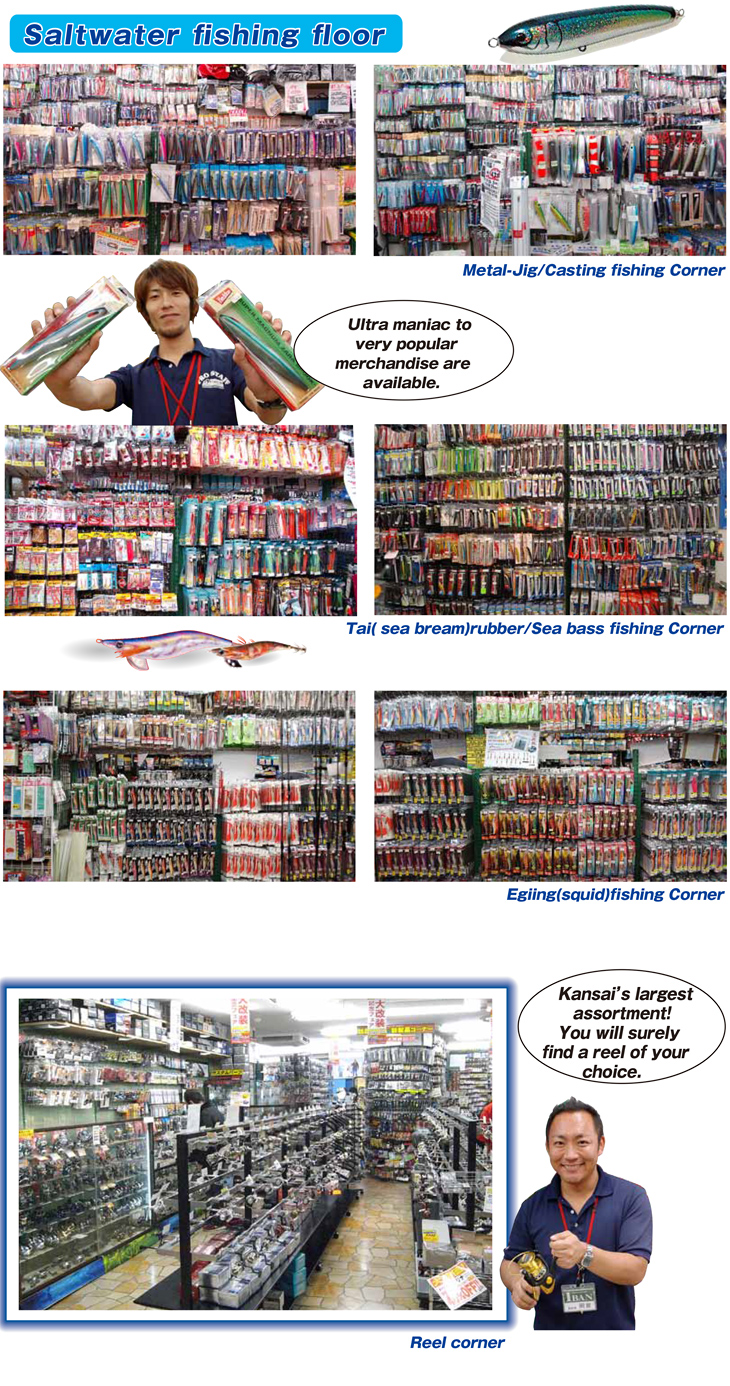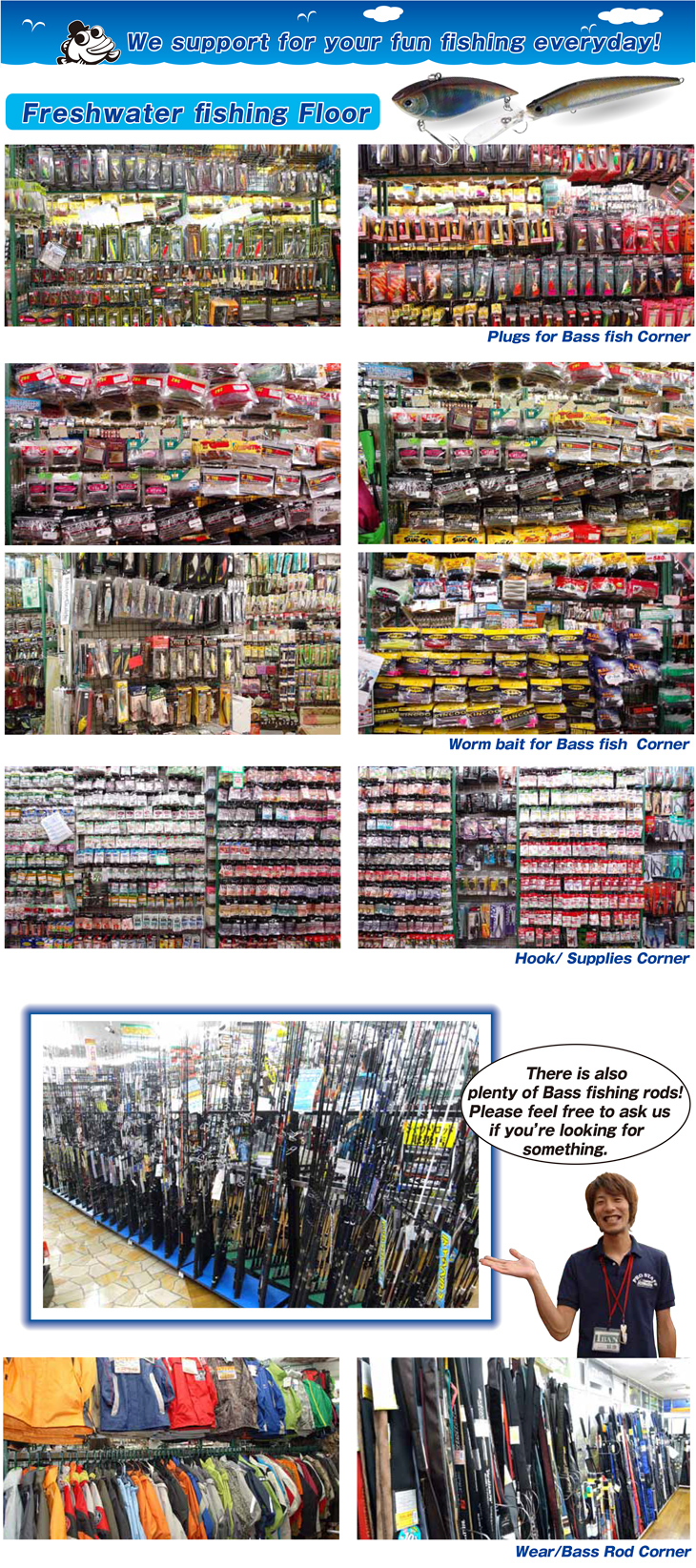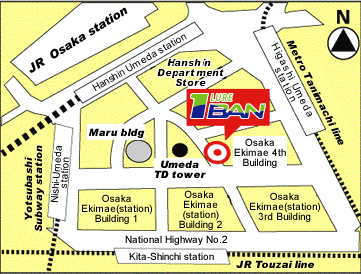 Lure 1BAN located on the first floor of bldg. 4 in Osaka station. (Osaka Ekimae Dai Yon Bldg)
Address

1-11-4 No,100 Umeda, Kita-ku, Osaka

Phone

06-6346-1000

Store Hours

Monday through Friday
11:00 to 21:00
Saturday,Sunday,Holiday 10:00 to 20:00
Image 01

Image 02

Image 03

Image 04

Image 05

Image 06