Metro TANIMACHI-SEN "Nagahara" is a 5-minites walk to the south.
Downtown Osaka is relatively near by from Namba and you can also stop On the way to Kansai International airport.
Our large scale store has a large stock on fishing gear.
It is located in the southernmost part of Kansai nearby Wakayama and Mie that are very popular fishing spots!
We also catch the latest scoop on fishing information.
We have a full assortment of fishing bait as well as fishing wear.
In addition we have an assortment of fishing gear for beginners ranging to advanced fishers.
We've also selected brands of fishing gear made in Japan from names such as Daiwa,Shimano,Gamakatsu.

We prepared 75parking lots for cars and tour buses.
So you can take your time and enjoy your shopping.
Our staff strive to work hard everyday to be loved by everyone with their kindness and attentiveness.
And you find anything here at reasonable prices. So when you come near our store, please stop by.
We accept credit cards! Visa, Master card, JCB, American Express and more are acceptable here. We don't have enough employees that can speak English but we will always respond politely.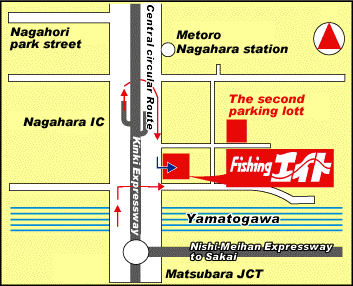 We are located just past entrance of the "Nagahara" Kinki expressway
3-1-33 Nagayoshi kawabe Hirano-ku, Osaka
Phone

06-6799-0088

Open Hours

Monday through Thursday 10:00 to 22:00
Friday and Saturday 10:00 to 23:00
Sunday and Holiday 10:00 to 21:00

Parking

Parking lots are available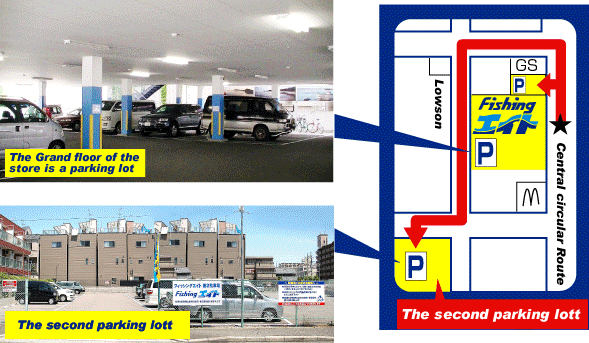 Image 01

Image 02

Image 03

Image 04

Image 05

Image 06